Male fertility problems affect many men, but men don't want to talk about it. Because of these miscommunications between men, many men are unaware of infertility in men. So let's discover more about male fertility problems and know about their symptoms, causes, and various treatments involved in it. That way, you can judge your condition better.
Symptoms of Male Fertility Problems
Not being able to produce a child is one of the common symptoms of Male fertility. It's not necessarily caused by male infertility; some factors in females affect Pregnancy. But when Pregnancy is impacted by male fertility, you can also identify some symptoms in men
1. Lump or swelling near your genital area that inflicts pain in your genital area.
2. Infection or any kind of disease in your genitals.
3. Erectile problems or low discharge from the genitals with low desire to engage in Intercourse.
4. Decrease facial hair growth and increased breasts in a male.
5. Low sperm count or sperm that looks like cloudy liquid.
6. Pain or blood during ejaculation and urination.
Causes of Male Fertility Problems
There are many reasons for Infertility in Men. Medical conditions cause some, and some are because of genetic reasons. So have a look at these reasons for male infertility problems.
Sperm Disorders
Sperm Disorders are some of the common causes of infertility in Men. This disorder causes abnormal growth, shape, and a low number of sperm. These conditions may induce in men due to their genetic conditions or lifestyle choices. A few conditions can be treated with simple life changes. But you have to know about How to Increase Sperm Count? To try these methods to work or consider following expert advice on this matter.
Retrograde Ejaculation
In the condition of retrograde ejaculation sperm start flowing towards the bladder area. Later, sperm comes out during urination. Retrograde ejaculation sperm quality and quantity are usual in men, but the reverse flow of sperm can create male fertility problems.
Obstruction
Obstruction in the flow of semen direction is one of the biggest reasons for the male fertility problem. This condition mainly occurs in men due to any injuries, surgeries, or some infection. Because of these obstructions, infertility is most easily treatable in men.
Hormones
Hormone imbalance is another cause of male infertility, which occurs due to wrong lifestyle, mental trauma, or other genetic conditions in your body. In this condition, men lack facial hair with high amounts of body fat.
Male Infertility Treatment and Diagnosis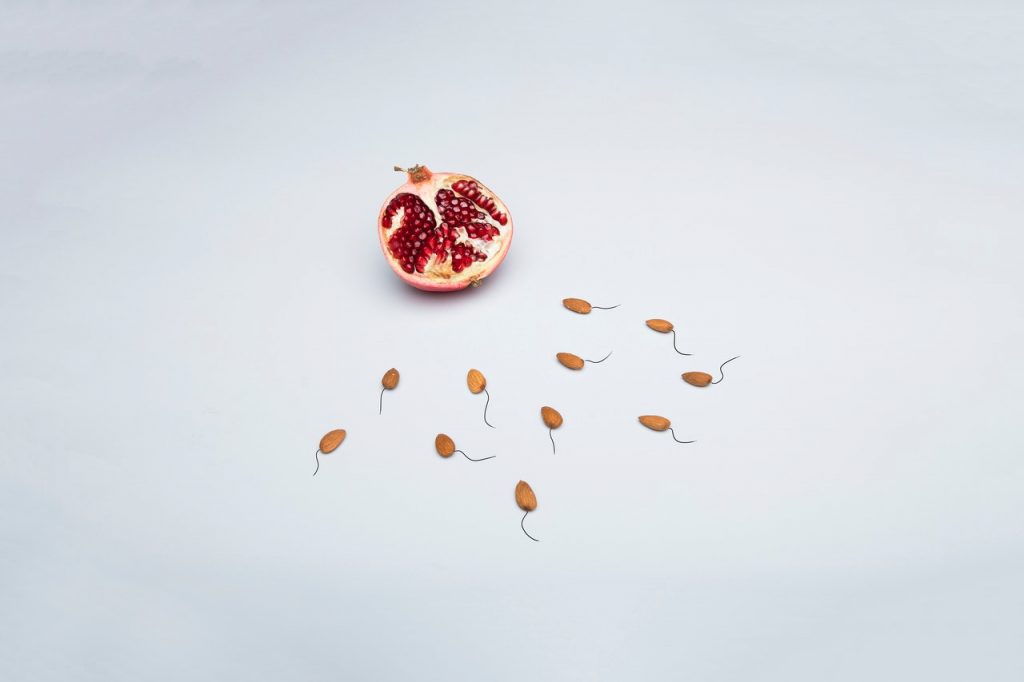 1. Semen Analysis
Semen Analysis is a lab test that checks the sperm quality, quantity, movement, and health of sperm to determine the reproductive health of sperm. Even if semen analysis's results show any abnormal behaviour in your sperm, it does not mean that men are infertile. Yes, you will face some male fertility problems, but it is treatable if you follow your physician's treatment.
2. Surgery
Surgeries are a standard treatment procedure for obstruction type infertility in men. In this procedure, doctors remove the obstruction from the veins to create a path for the normal flow of sperm. However, to perform surgeries first, doctors make sure you do not have any other infertility problems.
3. Medication
Medication is another way to treat male fertility problems. In these methods, necessary medicines are used for conditions like infection, sperm abnormalities, and Hormonal Imbalance. This method is a suitable option for minor reasons that are easily treatable with the help of medicine.
4. Hormone Replacement
A male with shallow levels of hormones is usually treated with Hormone Replacement. Doctors use these methods as a last resort for patients with Low hormone problems. Otherwise, they use Hormone injections to avoid the use of Hormone Replacement.
Also, Read About Foods for excellent performance in bed
5. Lifestyle Changes
Lifestyle changes are the most helpful method to save you from many male fertility problems like low sperm count and low Hormones. So always prefer exercise and avoid bad habits to get a healthy life. Maintain ideal body weight and focus on your body more.
Bottom Line
Here is a complete overview of male fertility problems that can give you answers to your many questions. Please share your knowledge about it and ask any related questions in the comment to clear your doubts.